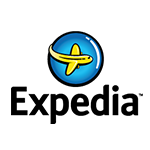 OUR RETURN VISIT
Stayed here before and would do again and again when in the area. Close to all facilities and ideal for what we need when visiting the area.

Nick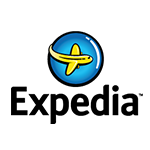 Good location. Good price. Friendly staff.

Jacqueline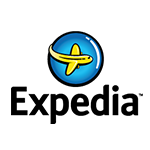 Charming family run hotel–father and sons. Thomas and Matteo were friendly, personable and eager to help us make the most of our stay. Thomas even came out to help us in with our luggage when we arrived late at night. Nice, simple breakfast included. Beautiful rooftop terrace. We would definitely stay again.

Vic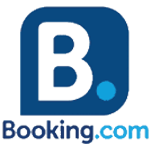 The staff truly went above and beyond to make our stay a wonderful one
My husband Anthony and I celebrated our wedding anniversary with a week in Tuscany, and loved the hotel, our room and accommodations. Matteo and his family were incredible hosts- they suggested we book one extra night so we could attend the annual Festa dell Uva celebration which blew us away!! Festival is 4 competing pagents celebrating life, our planet; the seasons and weather; the grape and wine- it was breathtaking and unforgettable. Access to guest rooms is by stairway only, but staff was happy to assist us with our luggage. There is a beautiful roof deck and terrace with sweeping views, and Florence is a 30-minute bus ride away via CAP bus (tix are sold at the front desk, as are bottles of their house wine and pasta). The staff suggested local tours (terra cotta artisans and a private wine tasting at a 14th century estate). Property is beautiful and feels loved/treasured. Buffet breakfast included with breads/cereals/pastries/yogurt/juice/boiled egg/cheese/meats/olives and fresh fruit. There are two restaurants- we ate at each but preffered the upstairs restarant menu. Amazing pastas, huge steaks and ravioli. If you want an authentic Tuscan experience away from the crowds in Florence, this is it! We are definitely coming back next year.

Susan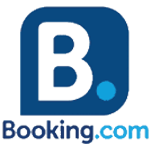 Very helpful and very kind staff.

Anonymous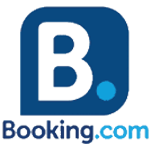 Great base to explore Toscana from
We stayed here while exploring Toscana for a couple of days. The room was comfy and what we expected, nothing to complain about. The owners are the most hospitable and fun people you'll meet and will give you a lot of tips about what to visit in the region. They make an espresso or hot chocolate for breakfast. I really enjoyed staying here, also because they were so nice.

SundanceKiddo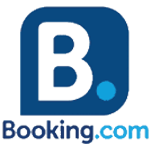 Warm, personable and quaint
Super warm and personable welcome from the the owners of the hotel and all staff. Very attentive and flexible. They really made us feel at home. I highly recommend this hotel for the heart-warming feeling they give you. The hotel had a nice atmosphere and the room was quaint. English skills were also very good although they were modest about it. I would stay with them again in the future. Thank you!

Carolien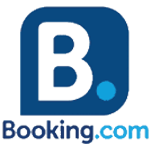 Good and friendly service and good location!
Good and friendly service, and gluten free was available during breakfast. Location was very convenient to the bus stop and a big Coop nearby

Sue Lin



Sleeping beauty in Tuscany
Another stay with Mateo and his family in this superb hotel and another pleasurable experience throughout Special mention this time of the beds , they are just so so comfortable and if you have had a busy day sightseeing, wine tasting or touring, you are sure to drift away and dream the night away ready to face another day. Well done and see you all soon Mark

Johnno663



A Wonderful Visit and Private Tour with TomBeck Tours
I continue to go back to the Bellavista Impruneta because it feels like a second home in Tuscany. This family-run establishment offers clean, well-appointed, comfortable rooms with the best beds I've ever slept in in Italy! The breakfast is excellent, the restaurant is excellent, and the private day tour we took with TomBeckTours, which operates out of the hotel, was the highlight of our two weeks in Italy. Tommaso drove us through the Tuscan hills to enjoy the height of the fall foliage, soon we arrived at the lovely historical Grabbiano winery for a tour of the massive cellars followed by an extensive tasting that included a sampling of the olive oil just harvested. Next, we headed toward the town of Chianti singing along with Tommaso to "Volare" and learning all about the importance of Italian verbs. He really could be a language teacher! We stopped along the way to take photos and a short hike in the woods to taste the spring water. For lunch we stopped in the hilltown of Volpaia at Bar-Ucci, owned and operated by Tommaso's friend, Paola Barucci. She served the best cinghale ragu I've ever had. On the way back to the hotel we stopped to shop in another small town. I couldn't resist buying a small can of the fresh olive oil! The drive home to Bellavista involved more stories and more singing. Needless to say, gracie, Tommaso and Bellavista for a multo buono time
!

Suzanne S



We received a very warm welcome to this charming hotel. They were very helpful in introducing us to to Tomasso who was a amazing tour guide . He helped us out with trains , luggage and seeing the best sights in Rome, Venice , Tuscany ,Almaffi and Naples . Our stay in Impruneta was perfect in every way. We enjoyed our room and amazing breakfast . It was clean and extremely hospitable . We were very lucky to stay here !

Kandy F



Extremely Friendly Family run hotel
I stayed here for a very comfortable night whilst visiting a local ceramic company The rooms are very very clean and the beds are superb I was lucky enough to be shown the kitchens and that nights menu being prepared , which proved to me the passion the family has to their guests and hotel Breakfast coffee was delicious and plentiful Thanks for a great stay and see you again soon If you find yourself on the trail of chianti Classico go and visit the Bellavista – I hope you receive the great welcome I did.

Johnno663



Lovely clean hotel with a great terrace, super welcoming, friendly and helpful staff. Unfortunately we didn't get a chance to try any of their food but if they put as much passion into their food as they did the service then you're on a winner !

Nick S



We loved this hotel and its beautiful setting!The rooftop terrace was very special , giving you views across Tuscany that chime with your imagination of how Tuscany looks and feels. A real anti dote to the mayhem and profiteering feel of Florence imo, which is only a half hour ride by bus across the square (although the city is unquestionably beautiful). This hotel gave us the best of both worlds and I know which one I preferred!The hotel also has a lovely family feel and one of the owners said sons , Tommaso,took us on a lovely personalised tour of the chianti region which deeply enriched our appreciation of Tuscany. He was a real delight and gave us an insight into life growing up in Tuscany. Thank you ! Hope to see you all again next year xx

Vanessa E



This is a delightful family run hotel. This hotel is situated in the best position to discover what Tuscany has to offer. Impruneta is a lovely small town that is steeped in history and has a lovely old church that is very well attended.
The Becucci family have owned and run the hotel since 1906 so you know that it's a very old established business. The family today are very friendly and extremely obliging. The rooms are surprisingly large and comfortable and all have en suites facilities and rooms are cleaned everyday. The food in the restaurant is superb as is the Bellavista branded wine. So using this hotel is really a no brainier.



My wife and 6 year old daughter did a cooking course at Bella Vista, arranged by Tomaso, the manager and part of the family who own the hotel.
It was a fantastic experience, and after several meals at the restaurant over a week, we felt like part of the family.

Brent M


We stayed here several times during a recent 5 week stay in Florence. This is a wonderful, friendly place to stay – and enjoy the authentic Tuscan food. The Becucci family makes their guests feel right at home in a casual atmosphere. Definitely planning to go back!

Sharon C


My husband and I stayed at the Bellavista for four nights during mid October. This is a true family run establishment where it is obvious that all members of the family and their staff (waiter Paulo in particular!) provide the most fantastic service and ambiance. Everyone at this establishment take pride in what they do. The restaurant is visited by many locals and the food is delicious typical tuscan cuisine. We had a small issue with our room on the first night, but this was sorted out without any fuss to our satisfaction. There is a sense of timelessness in the Bellavista which allows you to slip very comfortably into the "laid back and easy going" Italian way. My husband and I have every intention of returning to this very special place. Many thanks to all at the Bellavista for our wonderful stay. 

Patricia B


We spent 4 nights in this hotel. The location is super, you can go by bus to Florence, you can buy the ticket in the reception, and the bus stop is 5 minutes to the hotel. The owner and his family are very kind, and would like to help you, if you have any problem. The rooms nice and clean. We had a dinner in the restaurant, it was ok. The waiter, Paolo was kind. So if we go to Florence one more time, we would like live again in this hotel. I can offer everybody.

Drtakacsb


My wife and 6 year old daughter did a cooking course at Bella Vista, arranged by Tomaso, the manager and part of the family who own the hotel.
It was a fantastic experience, and after several meals at the restaurant over a week, we felt like part of the family.

Brent M