The Bellavista was born in 1906, where our family once lived in a late 9th century palace in the heart of Impruneta. The building, which was restored in 2015 and beginning of 2016, retains the charm of 100 years ago in style and furnishings, but is equipped with the convenient comforts of today (hair dryer, television, air conditioning, heating, etc).
Being that it is a historic building, each room is unique in size and color, but all preserve the essence of our history. The rooms are very warm, welcoming and of traditional Tuscan style, with terracotta floors and a different wall color in each room (pastel green, rustic pink, light blue, or deep green).
All rooms are equipped with:
Free wifi
Air conditioning and heating with remote autonomous
Telephone
Satellite TV
Desk
Hair-drier
Beauty set for the shower
Cleaning disnfection with Ozone and steam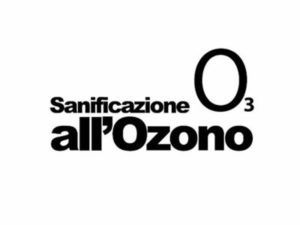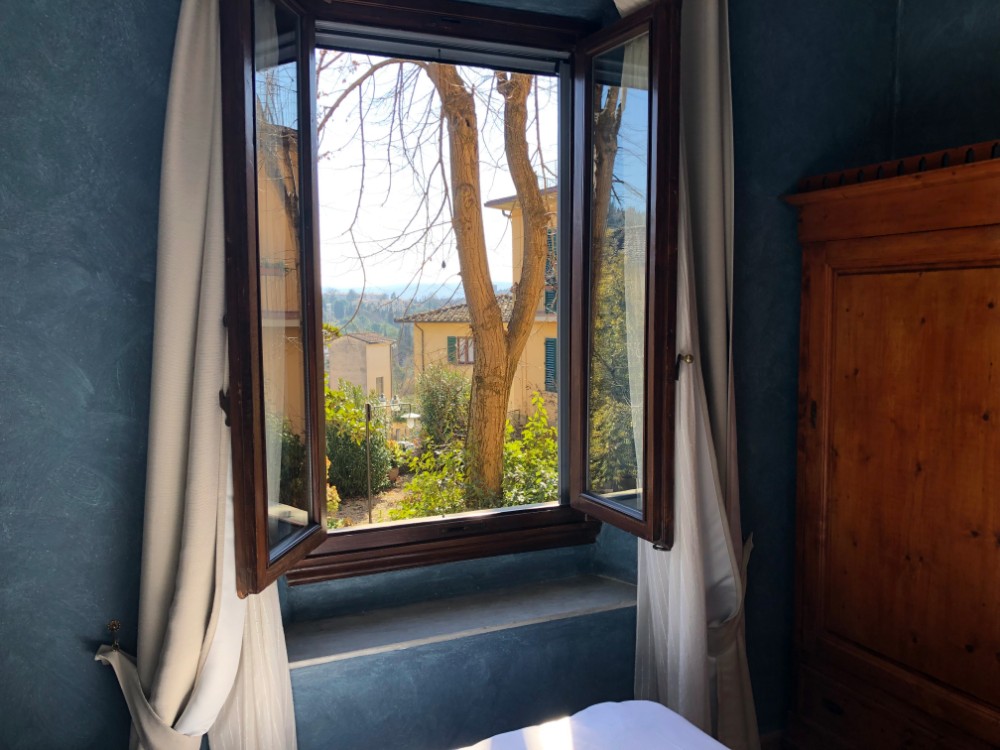 All our single rooms have French bed (one and half) to guarantee our guests a more comfortable rest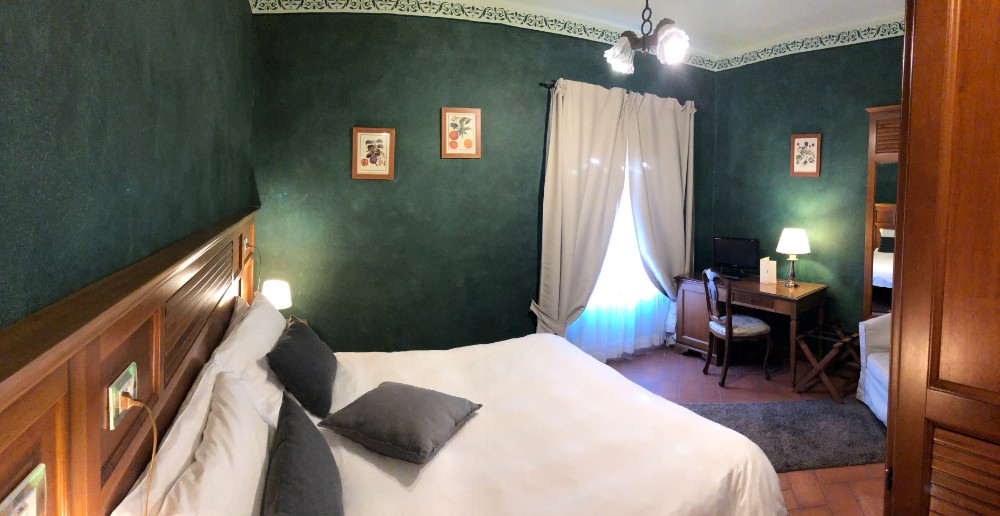 Double rooms for single use are for those who want to have the space and the comfort of a double bedroom while traveling alone. For a double comfortable stay.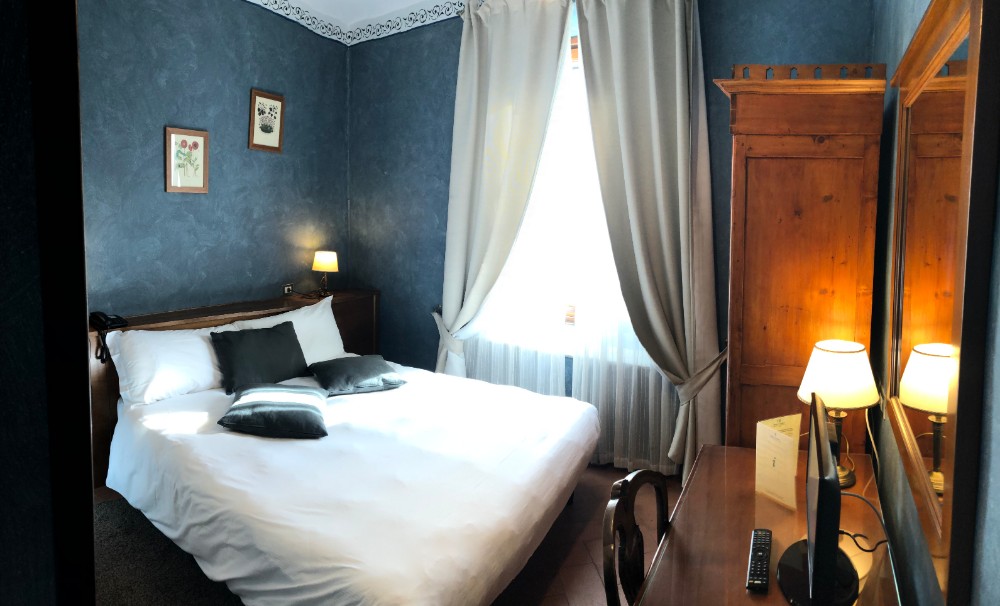 Double rooms can be arranged, on request, with a double bed or two twin beds. In this second option, the beds are not the Francesce but are standard single beds.
Triple rooms can be arranged on request with a double bed plus a single bed or three twin beds.






We spent 4 nights in this hotel. The location is super, you can go by bus to Florence, you can buy the ticket in the reception, and the bus stop is 5 minutes to the hotel. The owner and his family are very kind, and would like to help you, if you have any problem. The rooms nice and clean. We had a dinner in the restaurant, it was ok. The waiter, Paolo was kind. So if we go to Florence one more time, we would like live again in this hotel. I can offer everybody.

Drtakacsb